Course
Localisation Techniques for Guided Breast Cancer Surgery
23-24 November 2018, Madrid (ES)
Course
ESSO-EYSAC Hands-on Course on Thyroid Cancer Surgery
Madrid (SP), 11-12 December 2018
Congress
The overarching theme of the Congress is 'Better outcome with Innovative Surgery'.
10 - 12 October 2018. Budapest, Hungary
Course
ESSO Advanced Course on the Management of Colorectal Liver Metastasis
Bordeaux (FR), 5-6 November, 2018
Course
ESSO Advanced Course on Breast Cancer Surgery
27 - 29 September 2018, Lille (FR)
Course
ESSO Course on Electrochemotherapy of Cutaneous and Deep Seated Tumors
22 - 23 October 2018, Ljubljana (SL)
Congress
ESSO Courses
Support us
Latest News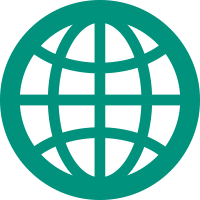 All News
Patient Survey on awareness of cancer-associated thrombosis in people with cancer
People with cancer have a higher risk of developing thrombosis (a blood clot), yet it remains under-reported, seldom discussed and often misdiagnosed.
Mission and Vision Statement for BRESSO: The ESSO Breast Surgical Oncology Project
BRESSO is the Breast Surgical Oncology Project Team within ESSO, working to promote accredited specialist breast surgical care for breast cancer patients and women at high risk of breast cancer.
DREAM Project Update
Progress report on the landmark collaboration between Europe and Japan, the DREAM study (Diffusion-weighted magnetic resonance imaging to assess liver metastasis and improve surgical planning)
CLIMB Project Update: Results of primary analysis
A prospective colorectal liver metastasis database with an integrated quality assurance program to benchmark practices for unresectable or borderline resectable colorectal liver metastasis surgery.
ESSO Welcomes GSVS - our new Georgian Affiliated Society
With great pleasure we announce we have signed a Memorandum of Understanding with the Georgian Society for Visceral Surgery (GSVS).
ECCO 2018 European Cancer Summit
The ECCO 2018 European Cancer Summit (7-9 September, Vienna) will provide a focal point for resolution on the burning matters affecting access to high quality cancer care for patients across Europe.
Living Well during Cancer Treatment Nutrition Booklet
ESSO Endorsed ECPC's Living well during Cancer Treatment Nutrition Booklet to address common questions patients might have about diet, nutrition & physical activity during cancer treatment.
The Harvard Global Catalyst Win-Win initiative
Catalyzing win-win partnerships between stakeholders and interested parties to increase access to Clinical Oncology-Radiotherapy, cancer care and prevention in Low and Middle Income Countries (LMIC)
Live Webinar: Key Data in Advanced Breast Cancer
Join a live webinar with internationally renowned breast cancer expert where she will be discussing key data from the American Society of Clinical Oncology (ASCO) Annual Meeting 2018.
Our Privacy Policy
The protection of your data and the observance of your right of informational self-determination with regard to the collection, processing and use of your personal data is important to us.
ESSO Welcomes DGAV - our new German Affiliated Society
With great pleasure we welcome the Deutsche Gesellschaft für Allgemein- und Viszeralchirurgie (DGAV) [German Society for General and Visceral Surgery] as our new National Affiliated Society.
Interview with the EYSAC Steering Committee Chair
Dr. Karol Polom (Siena, Italy) explores the opportunities he had through the ESSO Young Surgeons and Alumni Club (EYSAC) and how he hopes it can help others.
ESSO Endorsed and Recommended events
ESSO also supports or recommends scientific events organised by other medical societies, hospitals or institutions that are deemed relevant and of particular interest for the surgical oncology community. All events listed on the ESSO website have been reviewed and approved by the ESSO Website & Editorial Committee.